EARNING MONEY WHILE WALKING 2022
2021 was a wake-up call for the possibility of P2E (Play-to Earn Games), now 18-year-olds are earning their teacher's annual salary in just a span of two months. It is an age of online business and multiple ways of making money. In this article, we will be focusing on a new trend that started with Pokemon Go!
Pokemon Go started in 2016 and it was a big hit for all ages. Grown men will be hanging out in parks at night, kids will be hanging more in front of galleries, for the sole reason of finding a rare pokemon.
This year, with the introduction of STEPN and Sweatcoin, more will probably be coming.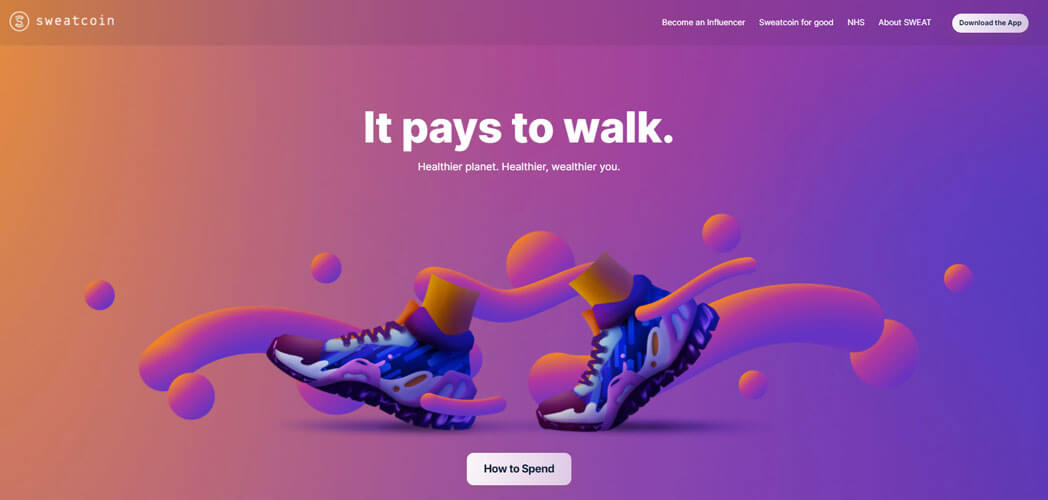 Sweatcoin is a free app that rewards your daily steps with a new-generation currency you can spend on cool products, donate to charity or convert into SWEAT.
Why? Because when you look after your health, you benefit society. You are more productive. You help save $billions in healthcare. Your movement has value: you deserve a share in it.
When you earn SWEAT points you can use those points to SHOP and change rewards like Amazon Cards, Sunglasses, Earphone, and even Netflix 1 month free subscriptions. Not only that you can use your SWEAT coins to DONATE to different campaigns of the week including regenerating Sub-Saharan Africa, etc. And also, use the points to BID for better items like TV, DRONE, and SMARTWATCHES!!
They have totally taken the online world by storm, earning new 90 Million users IN LESS THAN a month!!
🥳🥳 We have broken through 90M users 🥳🥳

Move to Earn is going global. Thank you everyone!💧 pic.twitter.com/VUARVbXpG2

— Sweatcoin💧 (@Sweatcoin) May 27, 2022

With an active community and people supporting the project every day! There is no bad choice on using the apps!!
The best thing here is trying to maintain healthy, and lessen your health-related expenses, while earning coins that you can use for many products!
This is a win-win app every, Jogger, Hiker and Fitness enthusiast SHOULD HAVE!!